Business Context
Aberdeen Standard Investments (ASI) wanted to raise its profile as a leading asset manager in ESG and UK equities. Its main target audience was UK wholesale advisers; its secondary one was institutional investors and C-suites of FTSE 350 companies. The company was looking to build stature and drive awareness of its ESG credentials through arresting and engaging content set in an ASI-branded environment. ASI found a natural partner in the Financial Times, who offer an unrivalled reach of financial decision-makers and C-suite executives.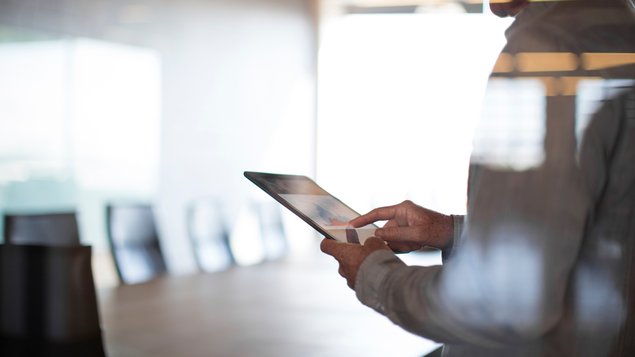 Our Solution
It's not only the FT audience that attracts ASI; it's also our technical expertise. They require a specialist understanding of asset management, both from a writing/producer angle and also from an animator – not an easy skillset to find. The ASI team tell us that they use the FT because of our financial knowledge and exceptionally high-quality assets. The FT Commercial team drew on this skillset to create the "Invest today, change tomorrow" campaign. This multimedia series explores some of the issues around responsible investing and defines what it takes to separate truth from fiction. Covering sectors and areas of the economy that ASI believe can positively impact the world tomorrow
Strategy
We knew that ESG matters to the FT audience, because:
three ESG-themed articles published in FTfm (FT fund management) generated over x3 the dwell time of the average article on FT.com
ethical investing/sustainability articles receive on average 11x as many page views as regular FT content
this doubles when we drill down to C-suite executives, HNWIs and institutional investors
But the FT's current content on ESG is only a fifth of what it publishes on fintech, an equally popular topic. We knew there was high demand for more sustainable investing coverage.
Content
The FT Commercial Team suggested that the content should:
align with the idea that how we invest today, changes tomorrow, hence the hub name: 'Invest Today, Change Tomorrow.'
cover sectors and areas of the economy that ASI has researched through an ESG lens and believes will positively impact the world tomorrow in terms of the environment, and their social and governance credentials. • include anonymous case study examples, that reveal how ASI's ESG approach differentiates them in the market. This may be because where others see risk they see opportunity.
The FT's content division designed and built an ASI brand hub, then created engaging multimedia assets.
Sample titles included:
Three questions for any asset manager
The mainstreaming of ESG
Is it too soon to write off the oil producers?
How to spot corporate greenwashing
In total, they created:
Four videos
Two social cut-downs for each video, published on Twitter and LinkedIn
Eight GIFs
30-second short videos, with text on screen plus imagery
Four animated articles
Activation
The FT's marketing team drove traffic to ASI's content with an extensive marketing programme that achieved 3.35 million impressions and over 33,500 page views. The programme targeted the relevant audience with cobranded display traffic drivers and native ad units that were contextually pushed next to relevant content. It also retargeted any previous visitors to the content. In addition, the team ran a social media campaign across LinkedIn and Twitter, again retargeting previous visitors to alert them to new content. To maximize ASI's reach of a key audience, the FT marketing team promoted the content on FTAdviser.com – a whole-of-market website dedicated to the UK intermediary market. With 50,000 unique users a month, it delivered an ideal audience of independent financial advisers and discretionary fund managers.
Research
To measure brand uplift from the campaign, the FT's research division sent out a bespoke survey to an FT reader panel of financial professionals, C-suites, senior managers and HNWIs in the UK. The survey, sent at the campaign's mid-point and end, asked 15 questions and received around 141 responses.
Objectives: Awareness of ASI, Consideration, Brand attributes and importantly, Sustainability credentials Methodology: Prompt Exposed (Recallers) vs control (not ad Recallers)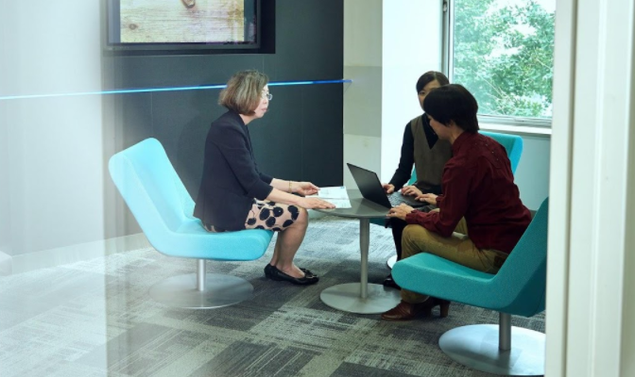 Results
The campaign resulted in a dramatic brand uplift – including 33% in awareness and a 45% rise in consideration.
60% of people who saw the campaign were more likely to view ASI as a brand that invests responsibly
Comparing people who recalled the ad to those who didn't, 29% were more likely to be 'very familiar' with the ASI brand
Almost a third were more likely to have the impression that ASI is encouraging companies to adopt greener policies
23% would consider using ASI personally for asset management services in the next 12 months, far higher than we typically see for FT campaigns
" The team at The FT were great at ensuring the content was delivered on time and to a high quality. The partnership its self has been a great success as positioning ASI as leader in the ESG space whilst also providing clients with single minded ESG content. Thank you to the team at the FT." Amber Harrison Marketing Manager Wholesale, UK Marketing