Objectives
Whilst known as a leading player in risk management and insurance, Aon's mergers and acquisitions consultancy (M&A) division doesn't have the reputation it deserves.
Employing some of the world's leading M&A experts and engaged as a trusted advisor on some deals of real complexity, it was seen as an insurgent in this space, without the standing of the big four consultancies or international investment banks.
Aon's challenge was to change that. It had invested heavily in growing its M&A capacity and team but needed to develop its brand's reputation in this sector and build out its pipeline of work.
As Aon sought to grow its M&A business, it was clear that showcasing its expertise and talent through content could be a powerful tool for shifting perceptions and attracting new customers.
Aon's expert M&A and Transaction Solutions team were therefore investing significant resources into producing proprietary content and research – for example, white papers with data and analysis on M&A trends.
The challenge faced was that of driving business from this effort. This meant placing this content in front of the right audience – time-poor C-level executives – and in a format that would capture their attention. Whilst Aon's network of risk managers was enviable, it didn't have a great depth of corporate development or C-Suite contacts.
It's with this task that Aon approached the Financial Times.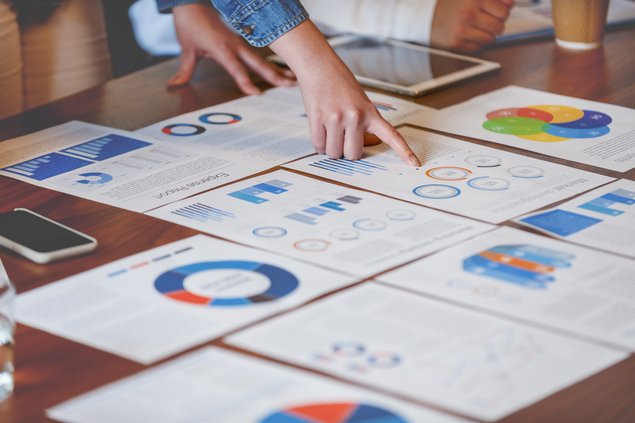 Our solution
FT Commercial drew on all four of its capabilities to devise a bespoke content strategy with an integrated marketing campaign for Aon.
This aimed to firmly establish Aon as a thought leader in M&A among a global C-Suite audience and to generate meetings for the business development team.
Strategy
The FT Commercial team analysed Aon's existing content in relation to the reading habits of C-Suite executives – an audience it knows better than any media owner in the world – and Aon's competitors.
As a result of this work, it was recommended that Aon shift its content strategy, pivoting off its reputation as a risk management leader and reflecting that into the M&A space. This would provide a fresh perspective in relation to its competitors, build off a known strong brand association and deliver deep engagement with its target audience.
In this vein, FT Commercial proposed the creation of a new study on the changing role of insurers in M&A deals, built using qualitative research methods.
Research
The new, proprietary research study would be built using 16 in-depth interviews to be conducted by Longitude's expert qualitative researchers. Of these, 12 interviews would be with senior executives with corporate development responsibilities – comprised of Aon clients and prospects – and the remaining four would be with Aon's own M&A experts.
The resulting deep qualitative insights on perceptions of risk and risk management strategies from those on the frontline of M&A would be combined with Aon's trend data to provide rich analysis that was sure to engage a C-Suite audience.
Creative
Longitude's research team analysed the interviews in great depth, drawing out the themes and trends and combining them with relevant data from a wide range of sources – both Aon's and third parties'.
This draft report was then passed to the FT Commercial writing team, who specialise in creating content for sophisticated, senior business audiences. This unit refined the wording, ensuring the copy was succinct, sharp and intelligent: fit for a C-Suite audience. The process also involves pulling out features which will bring the report to life, such as quotes and statistics.
In this case the raw report was passed to Aon's in-house studio for design, but often the FT Commercial creative department take on this work, meaning the client is delivered a report that is ready for publication.
Activation
The FT Commercial content studio took the report and developed high-quality, multimedia content assets.
Firstly there were Paid Posts, which housed the content online and broke it down into smaller segments, designed for online reading. Then there were content units which would drive FT users to the Paid Posts.
Using its proprietary audience data, the FT promoted the Aon report to its global C-Suite audience both on FT.com and using highly-targeted social promotion.
Despite Aon's target audience being the very small group of senior executives making decisions on M&A, the FT Commercial activation delivered over 1 million impressions which in turn lead to over 1,000 individuals reading the report online.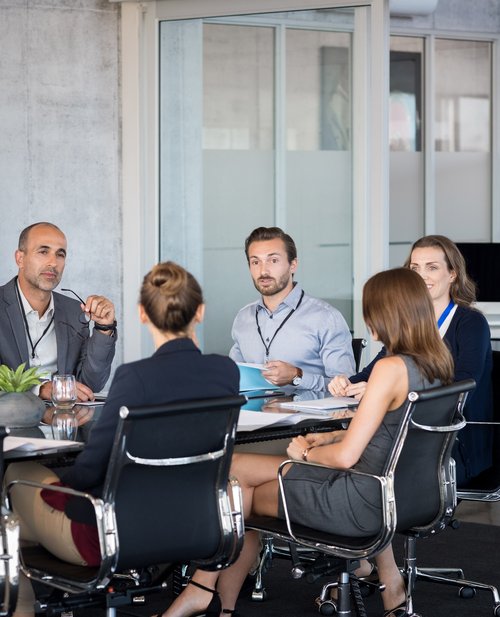 Results
The campaign has proved a powerful initiative for Aon and its transformation. It has successfully shifted perception of the brand, extended its network and, crucially, generated sales meetings.
Using bespoke FT Commercial effectiveness studies, it was established that the programme delivered;
152% uplift in awareness
439% uplift in consideration
600% uplift in preference
Over 300 new sales meetings across the EMEA region have also been directly attributed to the campaign.
Andy Daley, Aon's EMEA Marketing Director said:
"The partnership with the FT worked well for us. A highly professional team of experts who understood and enforced our brief beyond our expectations has delivered exceptional internal and external value for our business. The results have been outstanding and we look forward to collaborating on more projects together as we elevate our brand with the C-Suite audience."