Objectives
Leading investment bank Credit Suisse is known globally for its financial expertise. Perhaps less widely known is its worldwide championing of the value of education and financial literacy. For over ten years, education has been a main focal point of its social commitment and corporate responsibility.
With 193 governments committing to deliver on the 17 UN SDGs by 2030, and social and environmental concerns becoming ever-more central to how consumers and businesses select suppliers, corporations such as Credit Suisse are having to find ways to raise awareness of their values and the positive activities they are involved in.
In 2015 Credit Suisse published a report on its aim to integrate economic, social and environmental factors into its business and plans for future growth. Three years on, the company wanted to use the experience gained from the corporate responsibility and philanthropy efforts to also encourage private capital to also be used in order to generate returns for clients, sustainably. Given over a decade of expertise with UN SDG4, which aims to ensure inclusive and quality education for all by 2030 this was a natural starting point.
The goal was to reach an audience of senior international investors, senior business people and high-net-worth individuals. To convey its message, Credit Suisse turned to the Financial Times.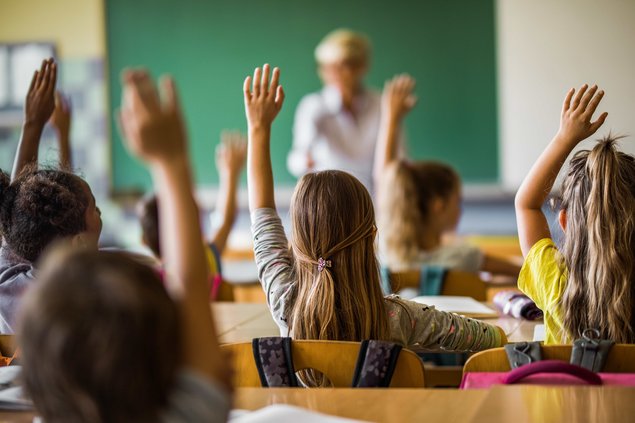 Our solution
The FT Commercial team proposed an integrated approach to strategic content marketing. Our insights showed that our audience responded best to data when it was brought to life through real examples and human stories. Both were used in the campaign.
We worked with Credit Suisse to create a rich multimedia campaign rooted in trusted research. Our partnership focused on the bank's belief that investing in education worldwide would lead to changing the global economy for the better.
The FT team created The Value of Knowledge – a bespoke series of videos exploring the skills, education and investment strategies critical to global sustainable growth. It investigated how we can meet the world's changing knowledge needs, and how society can bridge the gap between educational haves and have-nots.
With reporting from specialist FT journalists and insights from leading learning experts, the series also included Credit Suisse research on the 'multiplier' effect of education. The series was designed to change perceptions of the bank's brand and establish it as a thought leader in global education and sustainable growth.
Research
The FT suggested a blended content campaign combining editorial and branded videos, because similar executions have boosted perceptions of thought leadership by 35%.

The FT's recent acquisition of two companies, Longitude (business research) and AlphaGrid (video production) makes us unique among publishers. AlphaGrid used Longitude's research and insight to create a range of branded written and video content based on the theme The Value of Knowledge.
An internal FT survey highlighted that high-net-worth individuals have a 60% higher engagement with promoted content than standard display advertising options. It also showed that global C-suites and business decision-makers are nearly three times more likely to click on promoted content than on traditional display units.*
* Promoted Content Pulse Survey 2015
Strategy
The FT suggested a blended content campaign combining editorial and branded videos, because similar executions have boosted perceptions of thought leadership by 35%.
The aim was to engage the audience beyond an intellectual standpoint and trigger their passion points for a deeper, emotional response. The FT Commercial team wanted to speak to the audience as individuals in senior business roles and also as responsible, forward-thinking citizens.
Our strategy was based on creating a range of compelling, evidence-based and data-driven content that demonstrated the link between increasing access to education and socioeconomic benefits. We also wanted to showcase a provable link for the first time between investment in education and wider economic benefits across the other UN SDGs.
The content explored a huge variety of topics featuring a range of creative approaches within the education world and highlighted the economic benefits of different investment models. Branded and editorial content were distinguished through clear labelling, and the audience were front of mind for the sponsored content.
Content prominently featured Credit Suisse spokespeople, product partners and education charities the bank supports to highlight the brand's support for educational initiatives around the world.
This approach garnered much attention, including JK Rowling retweeting 'The Knowledge Exchange' – a branded post asking leading figures to share their thoughts on key issues relating to the power of education. On twitter the campaign gained 467,910 impressions.
Activation
Over a four-month campaign we published 20 articles, 10 videos and an interactive infographic mapping the connections between education and other areas for investment. Topics included future-proofing your child's education, why more money should be invested in educating girls and Indonesia's edtech revolution.
FT video channels deliver content on specific themes. This allows our audiences to take a deep dive into the topics that interest them and enables our partnering clients to provide thought leadership that raises their profile. All channels have a microsite on FT.com and a YouTube channel, with selected videos also having a Facebook page.
We also delivered a bespoke marketing plan to make sure the content was delivered to the right audience in the relevant environment. This included a mix of:
Paid Posts and marketing traffic drivers on FT.com
Print adverts
Promotion on social media
This combination ensured the campaign delivered a far-reaching presence across the FT's print and digital portfolio.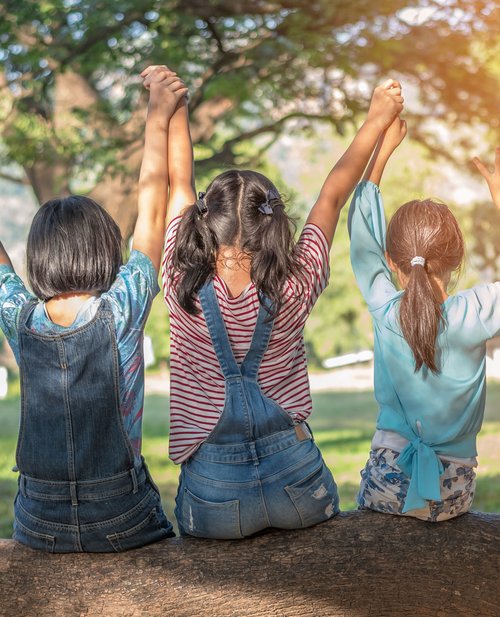 Results
The campaign results exceeded expectations and show its effectiveness. After the campaign's first wave, a group of identified high-net-worth individuals said they were 23% more likely to consider Credit Suisse for investment management in the future.
It garnered 8.5 million impressions across FT platforms. The accompanying newsletter achieved 19,000 subscribers with 17% open rate and 14% CTR, outperforming similar campaigns. Meanwhile, each video achieved its target of 25,000 plays in 4-6 weeks.
Other highlights included:
A 63% uplift in opinion that Credit Suisse promotes wealth creation to benefit present and future generations.

A 30% uplift in opinion that Credit Suisse is a company that acts responsibly.

The campaign drove an increase in readers associating Credit Suisse with sustainable wealth creation by 131%.

There was an uplift of 140% recognising that Credit Suisse provide products that generate returns and support education.
The work has been recognised by experts in the field including OECD praised the infographic, while Teach for All noted that the articles "demonstrate how education can help progress the whole sustainable agenda and SDGs." and the UN included the content in their Summer exhibition at their headquarters over 2019.
Our client at Credit Suisse, notes:
"This is an excellent way to highlight the work of the Impact Advisory and Finance Department at Credit Suisse. From conducting original and definitive research, to creating high quality content and sharing it across the FT channels, working with FT Commercial helps us to underline the importance of responsible investing."