Objectives
In 2018, Phillips Auction House set out to achieve the largest sales target in their company's history. They also wanted to carve out a new identity in the auction house space.
To achieve this, they needed to maximise budgets and increase sales by being creative, efficient and effective.
Phillips was seeking a global media partner who could help them not only promote their auctions, but also reach beyond art enthusiasts to tap into other affluent audiences.
Phillips expressed interest in a two-tiered marketing strategy:
Run their first-ever brand campaign
Support auction sales
In the past, Phillips had only run advertisements to support specific sales or auctions. With this inaugural brand campaign, their objective was to reposition the brand and increase awareness in the auction house space.
Phillips wanted to stand out from their competition by positioning themselves as a younger, bolder and more forward-thinking auction house.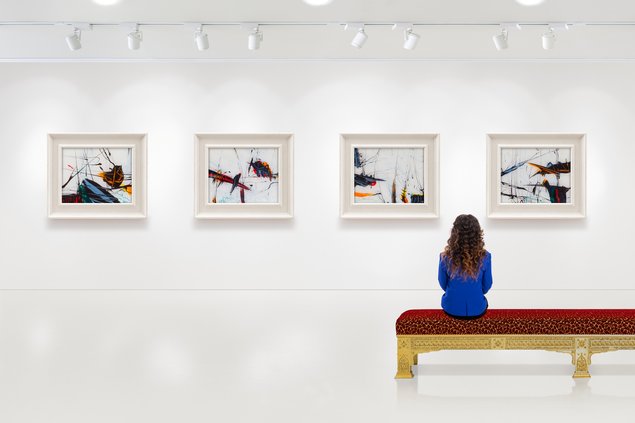 Our Solution
The FT Commercial team believed that the strongest way to reposition Phillips Auction House and expand its audience would be an innovative, multiplatform campaign.
Insights
Phillips' advertising campaign was based around the concept of a "maverick spirit". This is a brand attribute identified to represent the collective vitality of their team – a team that is unsatisfied with the status-quo and has an energy that fuels Phillips' vision and innovation, which is an unexpected virtue in a world defined by tradition.
While Phillips was interested in taking disruptive actions to rethink old models, they also sought a balanced approach that would not alienate their current clients. The aim was to find value in what worked and change what did not.
Their main KPIs were awareness (impressions) and engagement (CTRs) that result in a change of brand perception among their target audience.
Research
Through research, the FT Commercial team discovered that the FT product audience with the highest propensity to spend on luxury and consumer goods was the howtospendit.com (HTSI) readership.
94% of readers bought a product or service, visited a website or made a recommendation to a friend as a result of visiting howtospendit.com
40% of HTSI readers invested in fine art
FT readers visited art auctions/gallery exhibitions, antique shows, and museums an average of 4 times each over the past 12 months
The data gave Phillips the confidence that the FT had the ideal audience to help them achieve their brand goals. This led them to activate their firstever campaign with HTSI.
Content
The FT Commercial team established a 360º partnership that encompassed print and digital campaigns and custom events:
Print ads
The campaign included print ads in FT Weekend and How To Spend It. This allowed Phillips to target an affluent global audience during their downtime as they focused on their personal interests Digital ads
A new tiered model for each auction split the digital ad campaign, with 50% targeting FT readers run-of-site and 50% targeting a specific audience based on the auction
For maximum visibility, Phillips had a month-long takeover of the howtospendit.com homepage
Event Activations
In a campaign first, the team drew on How To Spend It's premium content to create editorial events
Key Partnership
Leveraging the FT's established partnership with the Frieze Art Fairs, Phillips was able to contextually target art enthusiasts on FT.com, who are particularly engaged with our art content during this time
Activations
Phillips was interested in bringing a new audience into their New York sales galleries. They were also eager to expand beyond a traditional media partnership to add an experiential element.
Though not traditionally in How To Spend It's product offering, this provided the perfect opportunity to execute the first-ever HTSI experiential event.
Two panel discussions were hosted at Phillips Auction House, editorially-led by HTSI's US correspondent Christina Ohly Evans. The panels were carefully curated and designed to resonate with the lifestyle mindset of the HTSI audience.
These events brought a new audience through Phillips' doors, giving them the opportunity to acquire new clients.
The FT elevated the experience by bringing other relevant partners to the events, including Champagne Laurent-Perrier.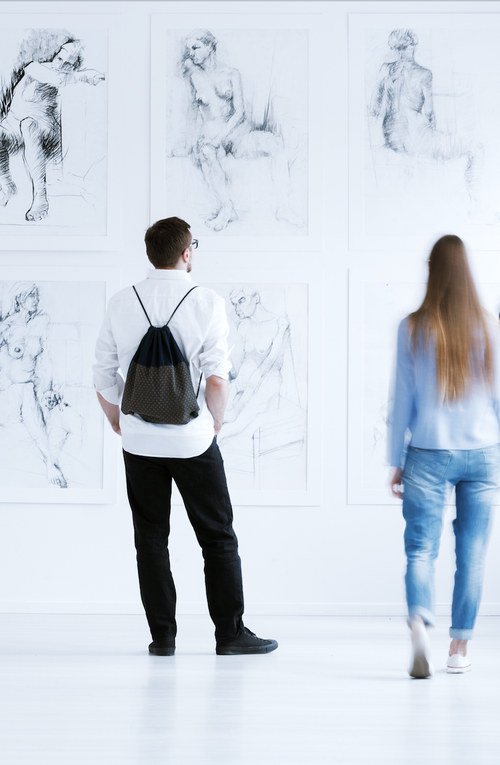 Results
Fifteen unique digital campaigns were run during 2019, successfully supporting sales from Hong Kong to London, Geneva and New York.
Each campaign consistently exceeded FT.com benchmarks
Phillips' overall CTR across all campaigns was 0.27%, significantly higher than the FT.com benchmark of 0.10%
Two custom events were held at Phillips' New York City space:
How To Spend It's first-ever editorially-led panel was held in October 2018, attracting over 90 readers and HTSI enthusiasts
A further 60 people attended a second panel event in May 2019