Objectives
The credit crunch changed banking forever. Since the financial crash, the industry has had to work hard to rebuild its reputation, and many banks have transformed their business models – for instance, by vastly widening the services they provide to their personal and business customers.
Santander is an example of this. Previously, this global bank had relied on the strength of its brand, with the instantly-recognisable logo appearing everywhere from print ads to F1 cars.
But post-crash, it had made a major strategic shift. Becoming a champion of SMEs and entrepreneurs, it was also leading education and sustainability initiatives – and it could not convey this shift by only concentrating on branding.
This business transformation meant that the bank needed a new way of reaching a large audience of entrepreneurs and SME owners – a group that rely on insights from the FT to find growth opportunities for their businesses.
The objective was simple: to demonstrate how Santander contributes to helping people, businesses and communities prosper. The bank needed to promote initiatives such as its business pitching competition – the Santander Universities Entrepreneurship Awards – and its "Daily Prosper" platform which provides content on everything from sustainability to innovation.
With this in mind, Santander approached the Financial Times.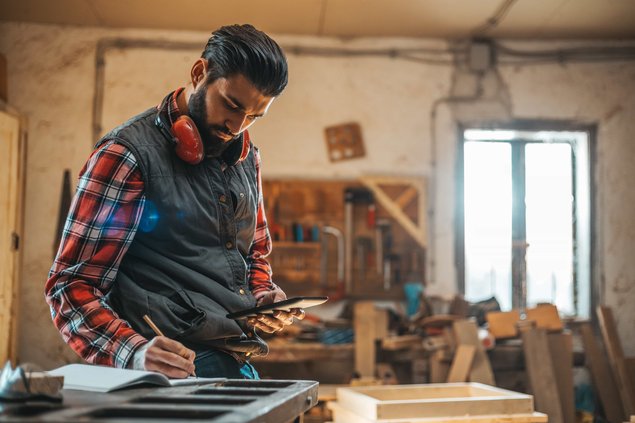 Our solution
FT Commercial drew on three of its capabilities to devise FT Life Business Hours: The New SMEs – a bespoke series of editorial and branded videos, promoted through a multimedia marketing campaign.

The series was designed to engage an audience of SMEs and entrepreneurs by repositioning the bank's brand and establishing it as a thought leader in entrepreneurship, education and sustainability.


Insights
The FT Commercial team were aware that people can be sceptical of company claims about corporate social responsibility and other community initiatives. So we had to find a convincing way to show, rather than tell, how Santander understands and supports SMEs.

Our solution was a series of videos telling the stories of SMEs, narrated by the companies' founders. Each film would feature a business of strategic or disruptive importance to its area or industry, showing how it has changed a community or helped to revive an old industry through technological advances.

We knew that the campaign could not be too obviously commercial, so it would have just two branded videos and five editorial ones. The former would speak in Santander's authentic voice, communicating its genuine passion for its work; the latter should reflect the bank's values, but retain our editorial independence.

Meticulous research ensured that we could feature SME founders from a diverse range of cultures, industries and business models, with stories that would resonate with the audience while staying true to the client's message.

Creative
To be successful, these films had to tell a personal story. Our in-house content studio devised an emotionally-engaging campaign telling entrepreneurs' stories in their own words, knitting them together to take the viewer through "A Day in the Life of an SME".

Crossing continents and cultures, the videos focused on small businesses making a real difference locally. This reinforced how Santander supports entrepreneurship, sustainability and education.

It was also essential to convey dynamism. So we avoided static, office-bound shots and instead shot most of the footage on handheld cameras in a celebration of movement, growth and the local environment.

The series was shot in six different global locations, ranging from Amsterdam to Hong Kong. This method was crucial to the required "Day in the Life" narrative, bringing all the videos into an immersive environment for viewers and taking them on a journey starting in London at 7am and ending in Brazil at 6pm.


Activation
To activate the campaign, we created FT Life – a new video channel that is part of FT Weekend.

FT video channels deliver content on specific themes. This allows our audiences to take a deep dive into the topics that interest them, and enables our partnering clients to provide thought leadership that raises their profile. All channels have a microsite on FT.com and a YouTube channel, with selected videos also having a Facebook page.

Almost half the FT readership work in SMEs, and 72% of these read FT Weekend between three and four times a month.
This new FT Life channel would therefore capture the right audience at the right time.

Further activation included print adverts in the FT newspaper, carousel ads on FT.com, emails, and organic and paid social promotion. It was a powerful marketing campaign that itself generated 10 million impressions.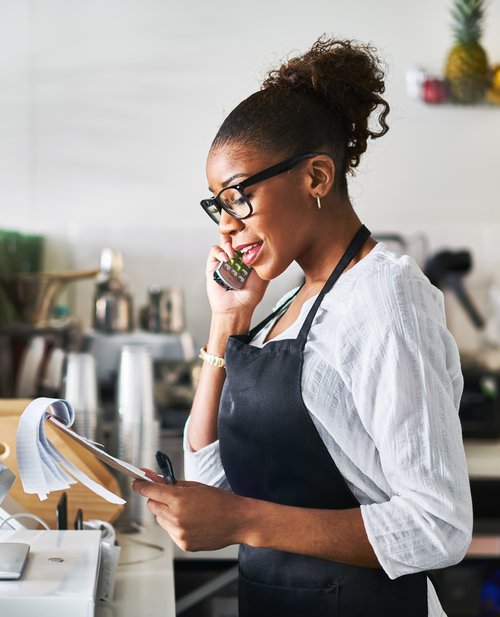 Results
This branded campaign achieved a total of over 350,000 video plays across all platforms, including dedicated YouTube and Facebook channels.

Our audience analytics tools revealed that a quarter of this total came from the most valuable C-suite audience.

The campaign resulted in 5,000 social interactions – and many viewers commented and shared the videos.

One video achieved 1,000 interactions on its own.

The rate for "returning users" was 14% across the full campaign, with the highest engagement from owners/partners/proprietors.
Each video exceeded its 45k view target. Santander-branded videos performed particularly well, with user engagement 8% higher than even the editorial videos.

Enrique Arribas Alcoledo, Santander's Global Head of Corporate Marketing and Branding, said:

"Communicating with customers using our own voice is an important part of our marketing strategy, and the FT has shown that it is of real value to its readers. We were excited to be in partnership with the FT through Business Hours, the new SME campaign, as it was a compelling way of conveying our commitment to helping people and businesses prosper to the right audience."