Objectives
Many businesses still see sustainability as a cost rather than an investment and believe it could damage profitability instead of increasing it.
As a leader in sustainable packaging, Smurfit Kappa aims to drive the sustainability agenda forward. It wants to lead the conversation on how sustainability and profitability can go hand-in-hand, and how businesses can make that a reality.
The company wanted a campaign that would drive C-suite awareness of its leadership in sustainability. A key strategy would be partnering with a UK media owner to produce valuable thought leadership content based on original research.
Smurfit Kappa selected the Financial Times because its globally-trusted brand would bring credibility to the research, and because it could provide exactly the right C-Suite audience.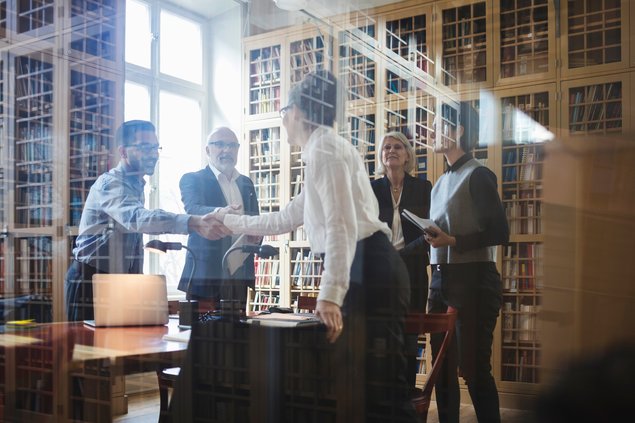 Our solution
The Financial Times Commercial team worked with Smurfit Kappa and the client's media agency Very Media to devise an integrated research and content campaign that would spark the interest of the target audience.
The aim was to discover interesting insights and to communicate them in a way that would increase engagement with the Smurfit Kappa brand. The evidence-based content would also boost Smurfit Kappa's authority when talking about sustainability.
The result was the multimedia series 'Balancing Sustainability and Profitability: The Most Pressing Business Dilemma of the 2020s'. Highlighting the headline findings from the research, it explored issues from how sustainability is driving R&D, to consumer attitudes towards sustainable packaging. In other articles, leaders from Nestle, Carlsberg and Procter & Gamble shared their plans for a sustainable business future.
Research
The FT Commercial team began by briefing the FT's client research division, who developed a 15-question survey. This went out to 200 UK retail and manufacturing leaders and 1,500 consumers.
The researchers also conducted journalist-style interviews with Chief Experience Officers and experts in the topic of sustainability.
By analysing the data and interviews in detail, the research team drew out the strongest themes and trends. This produced valuable, actionable insights that would be of real interest to a C-suite audience.
Content
The FT's content division turned this analysis into a concise and engaging research report for a C-suite audience, bringing it to life with eye-catching quotes and statistics.
This report, 'Sustainability reshapes the business landscape for good' acted as a powerful lead generator for Smurfit Kappa, with marketing campaigns driving traffic to a download page.
The content team also crafted:
A 750-word summary of the key results for the Partner Content hub on FT.com
Five articles based on the qualitative research
Four case studies based on interviews with sustainability business leader
An infographic on consumer attitudes to sustainability and how brands are meeting the challenge
A video on how two companies are balancing sustainability and profitability
The first-hand insights from both businesses and consumers gave an immediacy to the content, shedding light on attitudes, challenges, and practical measures that can bring a sustainable future closer. This provided a breadth and depth of perspective that was very effective at engaging the C-Suite.
Activation
The FT promoted the Sustainability report to its global C-Suite audience, both on FT.com and with highly-targeted social promotion.
In the first phase, the team activated the campaign with:
a Partner Content hub – a unique destination on FT.com, hosting Smurfit Kappa's content in their own style and tone. A scrolling story carried articles providing authoritative reporting, expert comment and the headline findings from the research.
a colour advertisement in the FT newspaper, highlighting Smurfit Kappa's research.
The FT team discovered that it was the tensions in the research that generated most engagement. So in a second amplification phase of the campaign, a targeted banner package used pull quotes and probing questions in the creative, such as "Can you put a price on sustainability? Discover whether price or principle is guiding your consumer."
220,170 targeted banner impressions at FT subscribers in retail and consumer package goods extended the reach of Smurfit Kappa's research and drove additional awareness and traffic.
All activity on the FT.com platform included a link to download the full report. This led to a gated page on SmurfitKappa.com, where users gave their contact details to access the report, generating potential leads for the company.
To extend the campaign and keep the content fresh and interesting, the FT released the content in three bursts focusing on sustainability & profitability, innovation and on corporate practice.
Smurfit Kappa also ran its own amplification campaign with multiple media touchpoints, which extended the campaign's reach still further.
Results
The campaign clearly struck a chord with its target audience, who were eager for insights into this pressing issue. Close to 5 million marketing impressions were delivered on FT.com, generating over 9,200 clicks through to the Partner Content hub.
Reached 5.3 million people on FT.com and social sites
Achieved 18,555 page views – almost double the 10K target
Attracted 15.5K unique users, with each reader viewing 1.2 pages on average
Achieved 4,851 page views for the best-performing article
Reached 1,145 C-suite readers – almost a quarter of the total audience
What's more, there was strong media interest from 14 countries. This included:
79 articles in the global press, reporting on the research and featuring Smurfit Kappa's CEO
high-profile media slots in the UK and Ireland, including television interviews on the BBC and Sky News
Combined with the FT campaign, this extensive coverage helped to cement the idea of Smurfit Kappa as a thought leader in sustainability.
'As a leader in sustainability, we knew the issues that we wanted to cover but we needed a broader view. The breadth of themes from the research combined with the varieties of rich content resonated with the target audience and drove lots of interest. We've also been really impressed with the FT's project management team who have kept everything on track during the pandemic." - Ruth Cosgrove, Group Director of Marketing and Communications