Business Context
Mishcon de Reya is one of the UK's leading law firms and a long-standing client of the FT. We have supported them through a period of significant growth as they expanded their global footprint, with brand awareness campaigns including editorial projects such as Deals & Dealmakers and London and the World. As a client, Mishcon has always been an early adopter of technology and willing to try new solutions. On this occasion, they came to us for help with a new challenge. As they invest a huge amount of money and time producing content for current and prospective clients, they wanted to be sure they were reaching the right audience. They also wanted to know what was working to drive engagement with their site.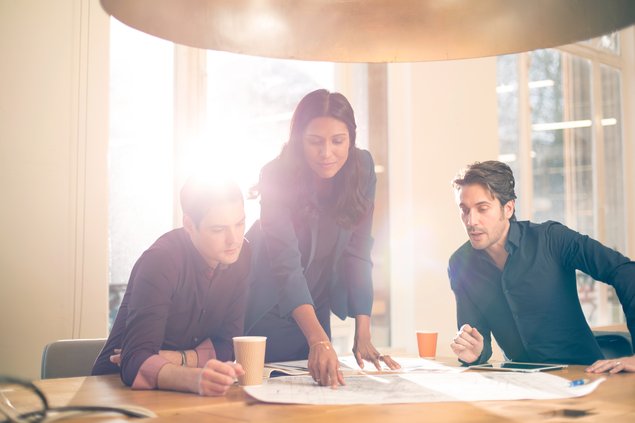 Objectives
In 2020, Mishcon de Reya wanted a new thought leadership campaign focusing on the EMEA and APAC regions. Their aim was to amplify brand awareness among the senior business audience who make up a large part of the FT readership. The strategy was to raise the profile of the firm's partners by showcasing their sectoral expertise within a relevant, brand-safe environment. The objective was clear, driving this elite audience to the Mishcon website and deepening engagement with them.
Our Solution
The FT Commercial team suggested that Mishcon try a new semantic content matching tool being piloted on FT.com. This tool gives marketers an easy way to surface the right content to the right audience at the right time, matching client content with news stories on FT Group websites. Semantic profiling technology extracts the true meaning of published content and injects the client's creative ad next to the most relevant FT article. As attention spans shorten, it's a powerful way to make sure that the ads readers see are in tune with what they're interested in at that moment. Creatives can include video and podcasts as well as longer form articles. Crucially, the technology has the ability to match content to a reader's interest without using cookies or demographic profiling. In addition, semantic understanding of publisher content prevents the client's ads from appearing next to inappropriate or unsafe content. The FT was the first publisher to pilot this system, which has been proven at the FT by over 100 campaigns. Its key benefits include both higher engagement and deeper insight into what content is working with the FT audience. This helps to inform and shape the client's content strategy.
Results
Yet again, the campaign brought Mishcon de Reya outstanding results. Post-click analysis has shown it is a key part of their lead generation strategy. They have seen record levels of engagement and click-through rates for their featured content. Their ads saw click-through rates up to ten times higher than the industry average. The campaign proved that it achieved higher engagement by contextually aligning Mishcon de Reya-branded content in a relevant and brand-safe environment. Results from the campaign showed it performed above all Moat benchmarks. Mishcon de Reya's innovative use of this technology on FT.com won it the award for Best Marketing & Communications Team at the Lawyer Management Awards. What's more, the initial campaign was so successful that Mishcon de Reya has renewed its FT campaign every year for the last five years – promoting the firm's growing reputation to senior business decision-makers in over 140 countries.
' This easy-to-use technology enables us to quickly review content and generate ads. The semantic matching places our ads on pages containing related content - so they're more likely to be of interest to the reader, delivering CTRs of up to ten times higher than industry average.' Michele Morgan, Head of Digital Marketing at Mishcon de Reya