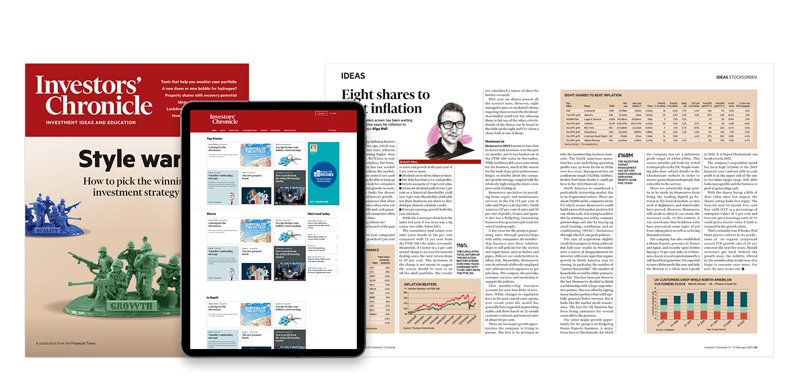 News
Investors' Chronicle's 160th anniversary
160 years of experience. Brand new ideas.
Investors' Chronicle is a publication from the Financial Times offering an expert and independent view of the UK investment market. It helps readers become better investors through its award-winning educational features, investment commentary, actionable ideas and personal finance coverage. Coinciding with its 160th anniversary, both print and digital editions of the magazine have recently been redesigned to serve better and more extensive content to readers.
The magazine's breadth of coverage caters to investors of all skill levels. From an Education section which houses comprehensive investment guides, to interactive webinars discussing the latest investment trends, Investors' Chronicle helps provide answers and solutions to readers at all stages of their investment journey.
We'd like to invite you to try Investors' Chronicle with a very special offer - Financial Times' clients can save 20% on an annual print + digital subscription.
Visit investorschronicle.co.uk/CM20 to subscribe.
More from News & Insights
Get in touch
Can't find what you need or want to speak to a sales representative?