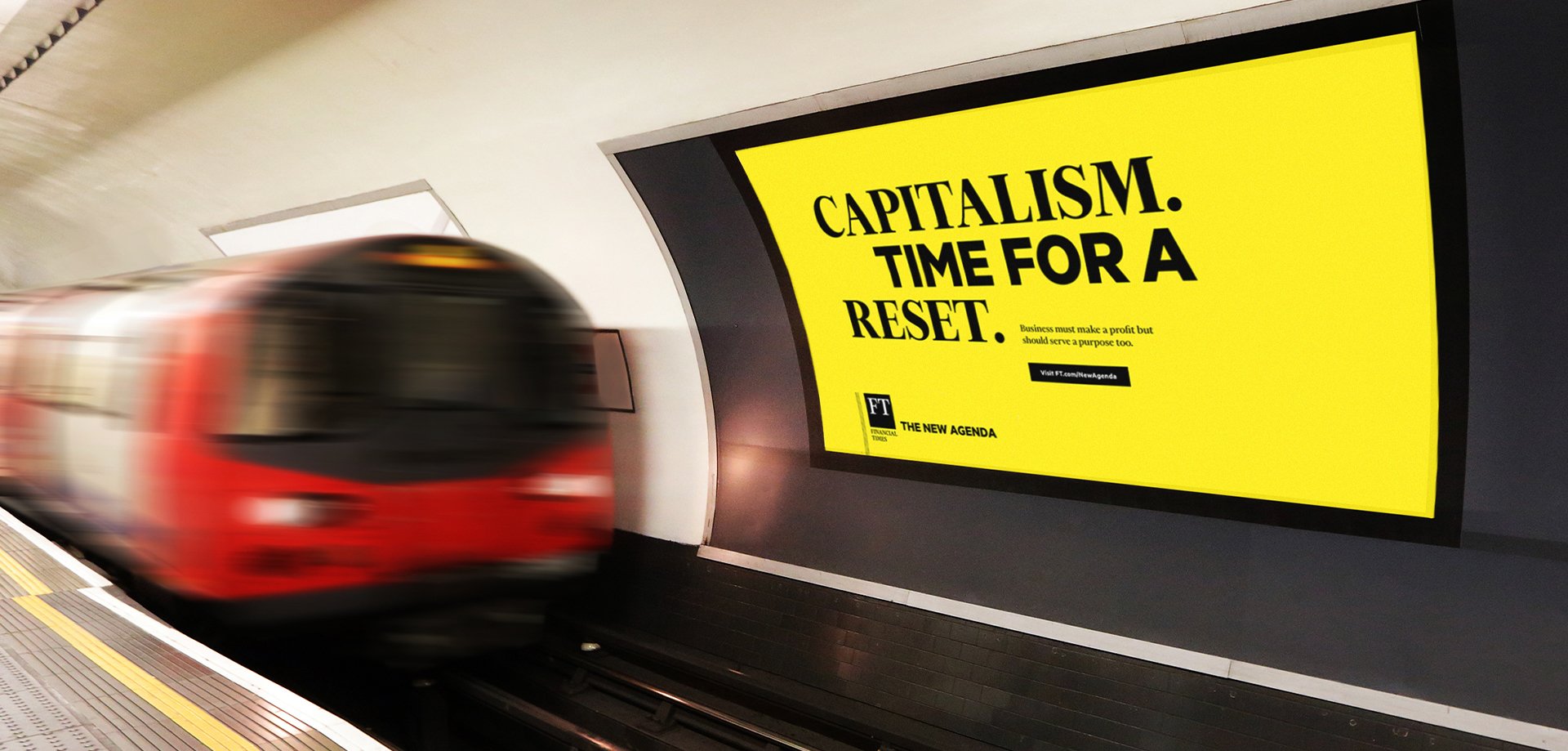 Announcements
The New Agenda - our new brand campaign
In September last year, the FT launched its most substantial brand campaign since the financial crisis, positioning itself at the forefront of debate about the next iteration of capitalism.

The campaign's first phase has generated discussion at the very top of business and politics as well as supported strong audience growth throughout the final quarter of 2019. Here are just a few of highlights from the campaign's first phase:
Our open day on FT.com, arranged to mark the launch of the campaign, delivered a 35% increase in website traffic on the homepage.

'The Future of Capitalism' was discussed on top broadcast programmes with a combined reach of more than 15 million people. Lionel Barber joined Channel 4 News for a special programme to discuss the challenges that have arisen with the capitalist model since the financial crisis (watch the full piece here).

The newspaper was cover-wrapped in the 'Capitalism. Time for a reset' message and generated a 9% increase in the number of retail copies sold that day.

The campaign saw more than 3.7 million interactions on Twitter.

We have exciting plans to continue to bring The New Agenda to life in 2020. Stay on top of the latest content here.
More from News & Insights