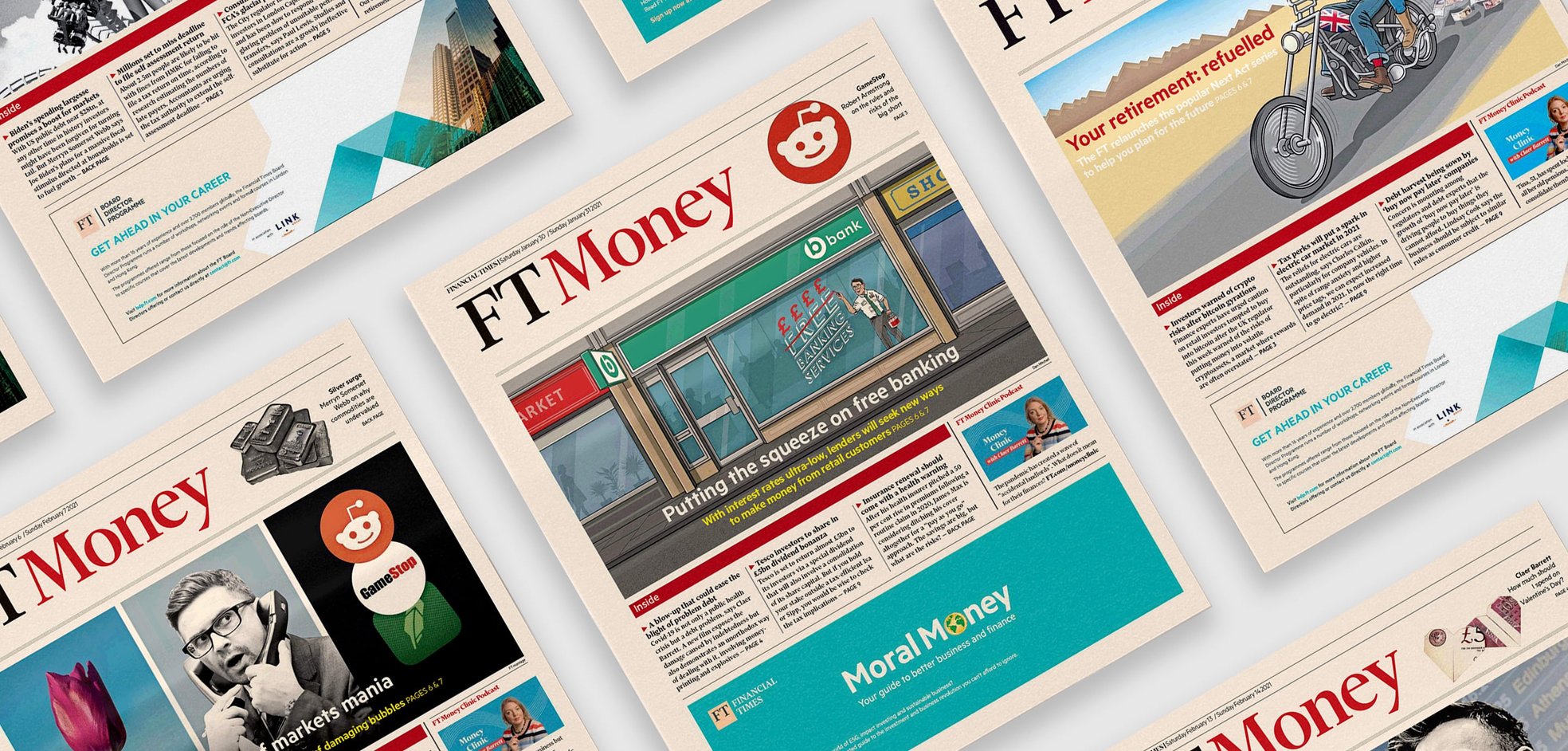 SPECIFICATIONS & RATES
FT Money
FT Money is the FT's weekly personal finance tabloid supplement. Published within FT Weekend, FT Money is the most sophisticated personal finance product in the national press. Providing readers with practical and actionable advice on managing their finances in print and online on the personal finance section of FT.com. FT Money reports are separate print pull out guides offering in-depth insight into specific subjects including; ISAs, Private Client Wealth Management, Retirement, and Alternative Investing.
34%
of the FT audience use private banking*
US $2.6m
average net worth of FT Money readers (excluding main residence)**
35%
of our finance audience are C-suite executives**
Source: *GBI 2022 NA, Europe, APAC & Middle East, **FT Global Reader Survey 2022
FT Money - Guaranteed Position - Colour & Mono
FT Money - Run of Section - Colour
FT Money - Run of Section - Mono
Production & Delivery Contacts
Please deliver your copy and creative 7 working days prior to the publication date or as advised by your FT representative. Send your copy and creative to adcopy@ft.com.

Print Requirements
All adverts will need to be supplied as high resolution PDF files and must include trim marks set to trim size of publication. Crop marks should be positioned outside the bleed and printed area. Please download full specifications.