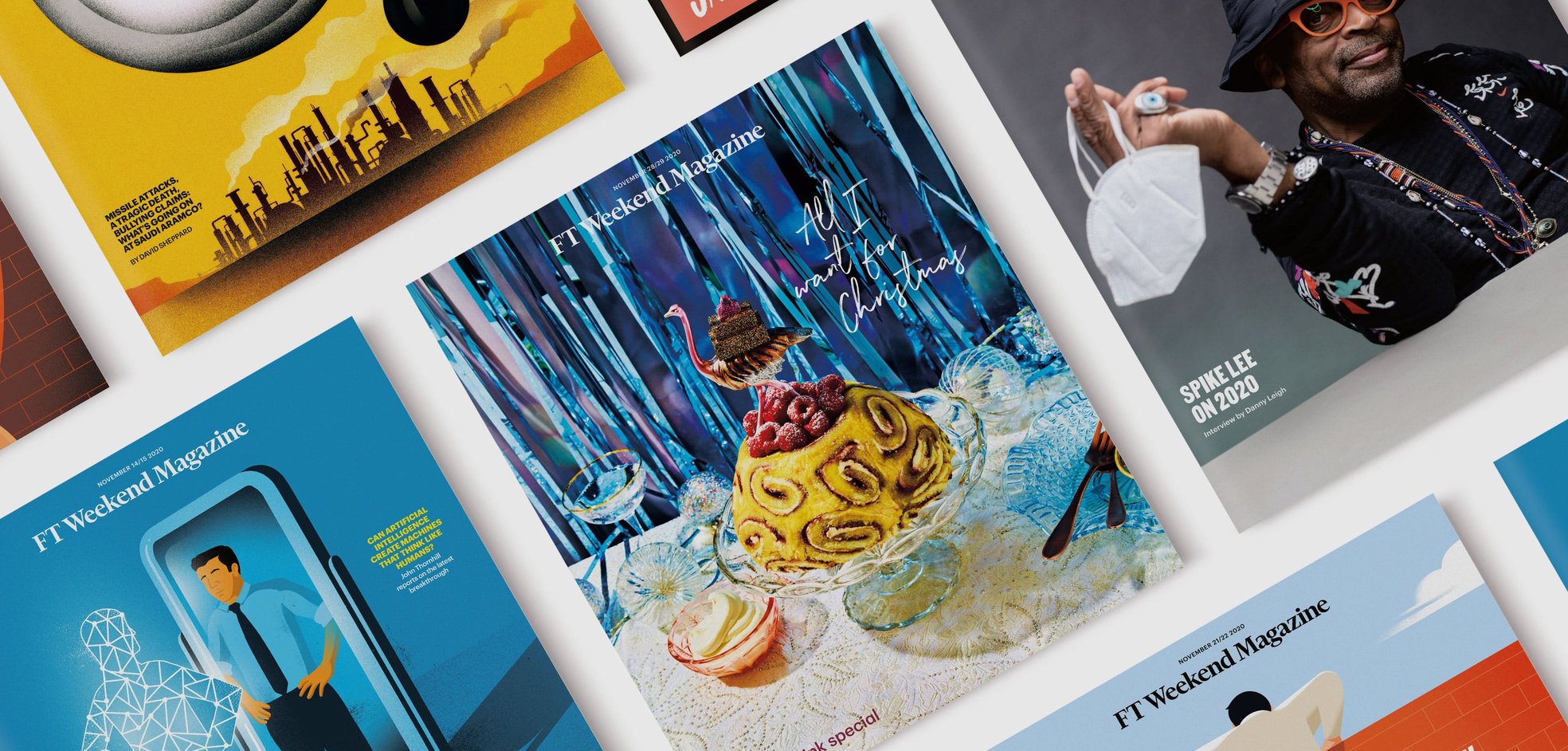 SPECIFICATIONS & RATES
FT Weekend Magazine
FT Weekend Magazine is an eclectic mix of evocative stories and powerful photography, with investigations and features which span everything from global news to business and gastronomy to culture and sport.
This publication is designed to entertain and inform; our readers can be sure to make the most of their leisure time with its uniquely stimulating combination of news and lifestyle features.
79%
of readers acted upon seeing advertising or an editorial feature
1/5
have bought a featured item in FT Weekend Magazine
£2.1m
average net worth excl. main residence
48 minutes
is the average time spent reading FT Weekend Magazine
FT Global Reader Survey 2022
FT Weekend Magazine - Guaranteed Position - Colour
FT Weekend Magazine - Run of Magazine - Colour
Production & Delivery Contacts
Please deliver your copy and creative 7 days prior to the publication date or as advised by your FT representative. Send your copy and creative to magscopy@ft.com.
Print Requirements
All adverts will need to be supplied as high resolution PDF files and must include trim marks set to trim size of publication. Crop marks should be positioned outside the bleed and printed area. Please download the full print specifications.
For information on how you can align your brand with our online audience, please see the FT.com product page.