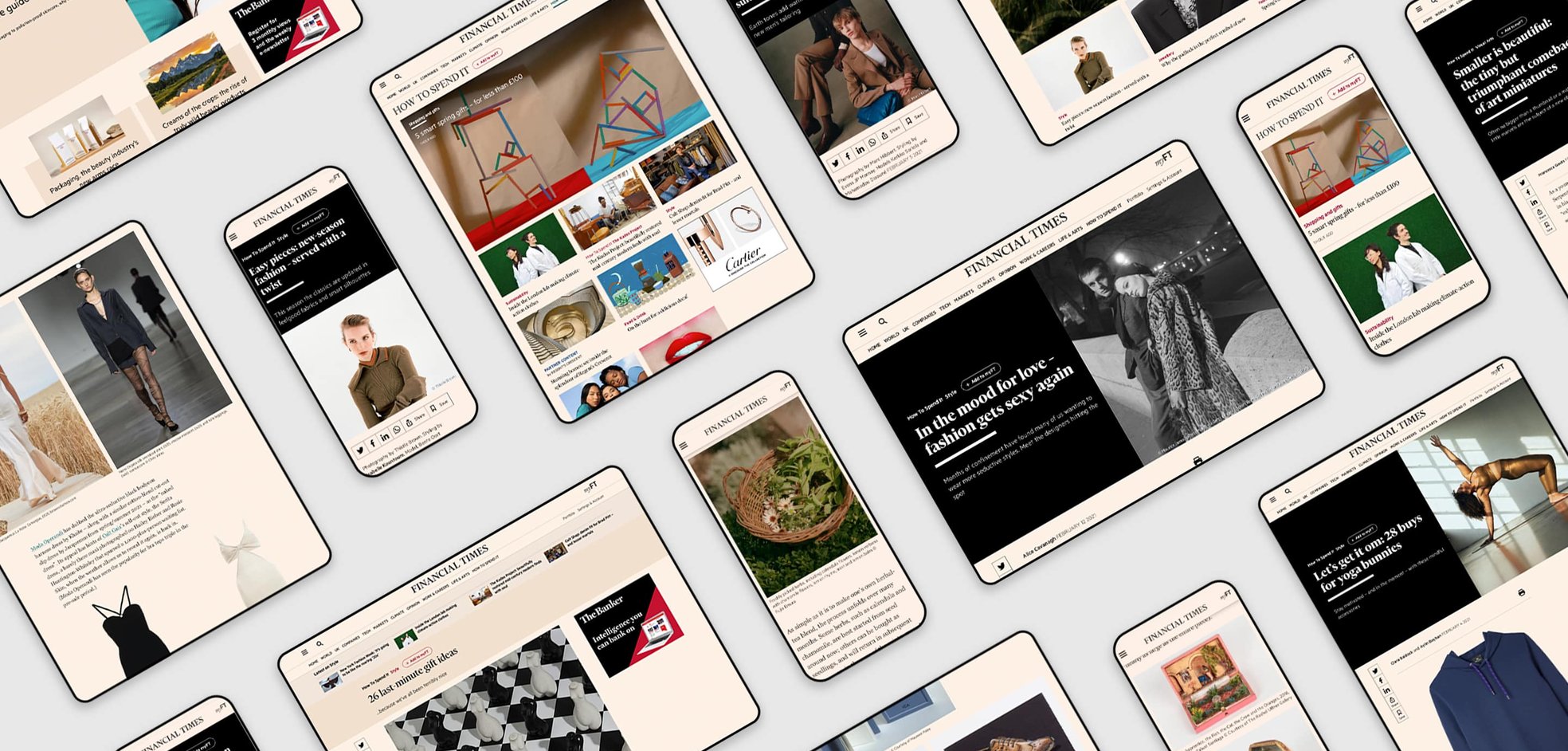 SPECIFICATIONS & RATES
HTSI on FT.com
The online edition of HTSI houses award-winning print journalism alongside exclusive online stories, shopping guides, arts coverage and tips on where, how and who to spend it with.
Free to access across all devices on FT.com, HTSI has its own dedicated section on the site. Its content also features across other sections where relevant, benefiting from increased exposure among a global audience of affluent decision-makers.
36%
do not visit any other luxury lifestyle websites
87%
have bought products or services they discovered on the website
1.3m
average FT reader net worth
Sponsorship buy
Targeting within ft.com/HTSI
Targeting within ft.com/HTSI - Single Ad Unit
Run of HTSI section
Run of HTSI section - Single Ad Unit
Rich Media - Run of Site (page ownership)
Rich Media - Targeting within HTSI Section (page ownership)
Production & Delivery Contacts
Please deliver your advertising creative and complete tags for testing purposes in line with the lead times detailed in the digital specifications document here. Send your creative to onlineads@ft.com.

Digital Requirements
Each advertisement will be treated separately and may have to be approved by a Campaign Manager or FT editorial to ensure it has no detrimental effect on our site or user experience. If there are issues we reserves the right to remove the advertisement from the site.

For further specification details, please click here.