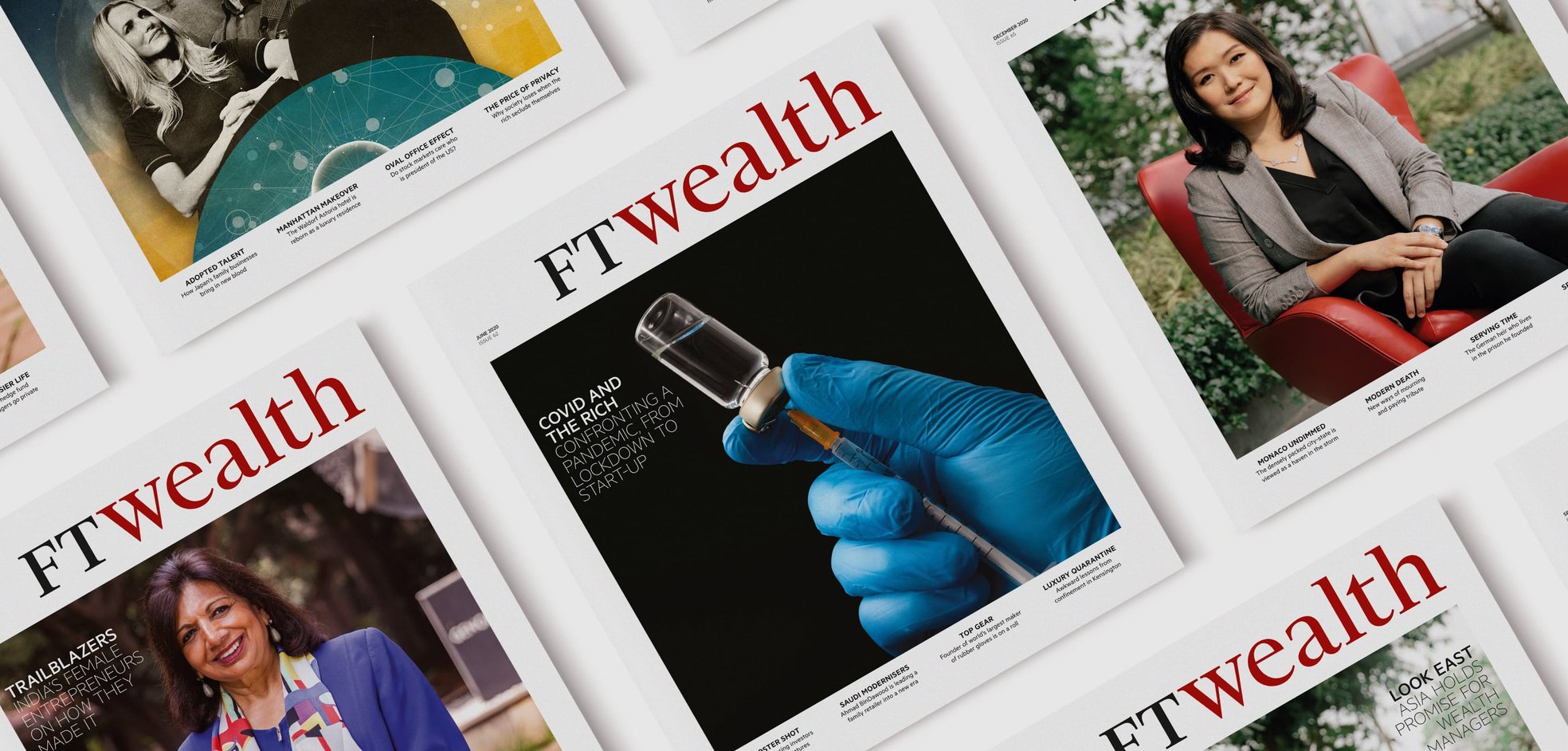 SPECIFICATIONS & RATES
FT Wealth
FT Wealth is the ultimate guide for high-net-worth individuals and those involved in the business of supporting their needs. It addresses the issues of unique importance to this exclusive group, including alternative investments, succession planning, philanthropy, security and more.
FT Wealth is distributed 6 times a year within the worldwide copy of the FT newspaper and appears on FT.com.
US $3.8m
average net worth of FT Wealth readers (excluding main residence)*
7.4m
financial professionals read the FT every month**
65%
of FT print readers will invest in real estate (commercial or residential) in the next 12 months***
Source: *FT Global Reader Survey 2022,**PwC assured Monthly Global Reach (MGR) 2021,***GBI 2022 NA, Europe, APAC & Middle East
FT Wealth - Guaranteed Position - Colour
FT Wealth - Run of Magazine - Colour
Production & Delivery Contacts
Please deliver your copy and creative 21 days prior to the publication date or as advised by your FT representative. Send your copy and creative to magscopy@ft.com.
Print Requirements
All adverts will need to be supplied as high resolution PDF files and must include trim marks set to trim size of publication. Crop marks should be positioned outside the bleed and printed area. Please download full specifications.