Objectives
Iberdrola wanted international business leaders, policymakers and other stakeholders to know about its commitment to managing climate change. It also wanted to tell the Iberdrola story to a wider audience of consumers with an active interest in either energy or climate change. The objective was to increase awareness, brand perception and understanding of their business strategy and achievements. The company wanted to do this by using more audio-visual content instead of just the written word. To reach this elite global audience of business influencers and engaged consumers, Iberdrola came to the Financial Times.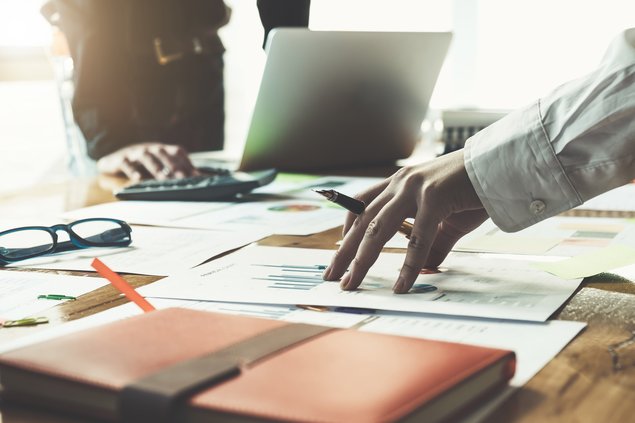 Our solution
The FT Commercial team devised a combined display and content solution that would help Iberdrola achieve its objective of increasing brand awareness. The campaign would begin with print and digital display activity to familiarise FT readers with the brand, before launching a dedicated content hub. This initial phase was the most efficient way to ensure the audience engaged with the hub's compelling content. The branded hub would enable the FT to provide the inspiring multimedia content requested while utilising a behindthe-scenes approach to bring Iberdrola's whole story to life. The hub would seek to illustrate the significant change management agenda that Iberdrola's management team had undertaken in order to transform their business as a leader in the renewable energy space. We planned to create a series of articles and videos that would tell Iberdrola's story. It would illustrate the journey they took to invest in innovative solutions – such as their investment in a world leading project to create Europe's largest battery, the Tâmega hydropower project.
Research
Iberdrola's brief specifically asked how a media partner would measure its campaign activity to demonstrate its impact and allow further optimisation. We suggested sending a series of bespoke in-campaign surveys that would measure brand uplift and gather insights from those who interacted with the campaign. The FT's in-house research specialists asked a series of brand metric questions regarding brand familiarity and brand association, before showing examples from the content hub. The survey revealed the positive impact the campaign had on the brand • Those exposed to the content hub and videos remained twice as familiar with Iberdrola compared to those unexposed • Perceived Iberdrola as more "modern" and "different to other energy companies" • The content helped to position Iberdrola as an energy company "supplying clean energy to businesses" and as a company "focusing on sustainability" compared with those who hadn't seen the content • Readers exposed to the content were motivated to look for more information on Iberdrola and more likely make direct contact.
Content
To build the low-carbon energy system the world needs, energy companies need to transform. This series looked at the bold decision-making and innovative thinking that will enable such an ambitious but vital shift. The content hub "Delivering the Energy Transition" sought to explore this topic, and planned to engage and stimulate the audience with on-the ground videos, short animations, in-depth articles and infographics. Combining FT editorial insight with Iberdrola's sector and customer knowledge, we created a series exploring the future of power through human, narrative-led storytelling. It took a fresh and fascinating look at topics from hydro, wind and solar power, to a day in the life of our carbon footprint. One of the videos looked to explore Iberdrola's partnership with Nike, illustrating how they are helping the brand to achieve their sustainability goal of supplying their entire owned and operated footprint globally with renewable energy by 2025.
Activation
As Iberdrola was not very well known internationally, the team at the FT created a campaign that would work to boost brand awareness and drive interaction with the content series. The campaign started with two homepage roadblocks on FT.com showcasing their latest brand campaign. The activity was launched to coincide with Iberdrola's Capital Markets Day, which is an annual event focused on their investors. Then we launched the print and digital display campaign, with brand adverts that aimed to familiarise the international audience with the Iberdrola brand ahead of the launch of the content hub. This included targeted advertising placements in relevant energy-focused Special Reports. In the final step we launched the dedicated content hub, which was supported by a traffic-driving campaign from the FT's marketing team. Advertising on FT.com drove readers to Iberdrola's content hub via display ads, native advertising placement and a social media campaign across Facebook, LinkedIn and Twitter. Overall the marketing campaign delivered almost 3.5 million impressions and drove 66,000 page views to the hub.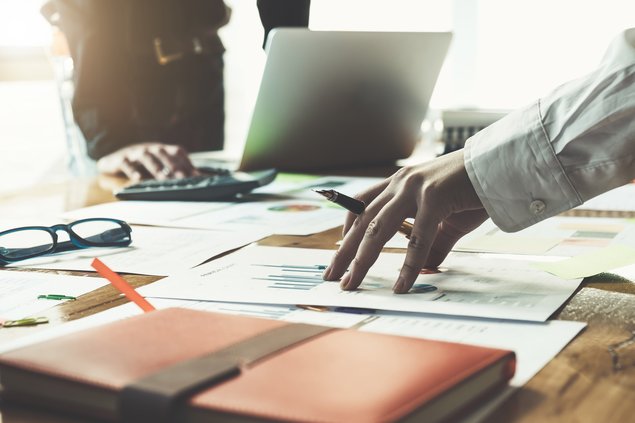 Results
This campaign achieved tremendous reach, with almost 35,000 page views – and a level of engagement that shows how well the content resonated with the FT audience.
• The average time on page was 46 seconds, that's above our benchmark.
• The best-performing piece of content achieved over 6,000 page views.
• The best-performing article saw nearly 3k page views and an average time on page of 53 seconds, way ahead of the campaign average and benchmark.
• 23% of the FT audience were in the influential C-suite segment, which matches the FT benchmark, showing that the content engaged this core group.
• Our marketing traffic drivers and native promotion generated CTRs of 0.34% and 0.11% respectively, clearly showing our audience's high appetite for this content.
"The team at the FT more than delivered on the brief that we set. Both highly organised and professional, the team also tackled our brief with a creativity that allowed us to tell often complex stories in an engaging way. This has been demonstrated in the results of the work produced, consistently delivering outcomes over and above our expectations. Paul Ferguson, Iberdrola's Head of International Media and Communications."