Marketing objectives
Withers is an international law firm dedicated to the business, personal and philanthropic interests of successful individuals, their families and their businesses. It has acted for 66% of the top 100 UK 'Sunday Times Rich List', and many people on the equivalent US and Asia lists.
Withers stands out in the legal field as the only international law firm to advise successful individuals, often on sensitive or confidential areas. This can make it a challenge to talk about the calibre of its clients and the many ways it can support them. Withers' objective was to own this space by conveying its stand-out status to existing and new clients in a vivid, compelling way that would set it apart from its competitors. To do this, it planned to offer fresh perspectives on leadership, managing risk and handling problems.

In uncertain times, leaders turn to news organisations they can trust – and as the most trustworthy media brand globally*, the FT was a natural partner.
*2020 Global Business Influencers survey (GBI) from Ipsos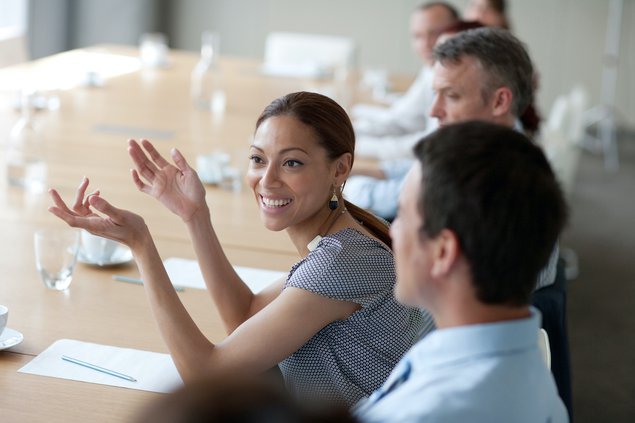 Our solution
The FT Commercial campaign devised a campaign called 'Defining Moments' – a branded content series of interview-style articles, where leading founders and CEOs reveal the events and influences that shaped their careers and turned them into leaders.
This campaign gave Withers a way to show, rather than tell, everything they can offer their clients. By sharing these leaders' stories of success, including their highs and lows, the firm could show how it helps its clients achieve their aims.
Strategy
At the FT, we know that our senior business leaders and high-net-worth individuals gravitate towards human-led, peer-to-peer content, and that they are a part of our audience who significantly engage with our stories.
Our strategy was therefore to engage this audience by revealing the 'defining moments' in the exceptional careers of famous names, using personal insights to tie together many of the topics Withers wanted to focus on.
In addition, showcasing a variety of founders, business leaders and philanthropists would demonstrate that Withers serves a truly diverse range of clients.
Content
The campaign included eight interviews in article form, delivered in three bursts over five months in 2021 and hosted on a custom-built FT microsite.
The leaders interviewed included Net-a-Porter founder Natalie Massenet on embracing change, investor Robin Klein on risk and reward, World Bank GC Sandie Okoro on being your authentic self, Mary Portas on capitalism with a conscience, and Sabrina and Idris Elba on the power of partnership.
The FT's in-house team created bespoke illustrations to provide a striking image of each leader at the head of their article. This unified the campaign with a distinctive and uniform look and feel.
Activation
The FT's marketing team created a high-impact marketing campaign to reach Withers' target audience groups – with outstanding results.
It included FT.com display ads and native ad units featuring bespoke illustrations of the interviewees from the articles, and was amplified with social promotion on LinkedIn and Twitter.
Results
The 'Defining Moments' campaign was a resounding success for the client. Not only did it achieve exceptional levels of views, it also saw extremely high levels of engagement, with every single article well above benchmark in terms of average attention time.
In fact, by optimizing the campaign delivery process the FT actually increased overall engagement across the board as the campaign progressed throughout the year. This demonstrates both the quality of the content and the fact that it was successfully reaching Withers' target audience.
Over 35,000 page views (that's 3,000 over target)
71 seconds average attention time (82% above benchmark)
An outstanding CTR of 0.47% across all line items (over 100% higher than site benchmark)
Highly effective targeting of client's intended audience groups, with 65% of those captured being Business Decision-Makers and C-Suites
Social promotion delivered over 15 million impressions across Twitter and LinkedIn and brought in over 50,000 unique visitors across all platforms to Withers' 'Defining Moments' content pages
Onsite marketing proved a powerful way to engage the FT audience and drive traffic to Withers' own 'Defining Moments' ecosystem. In fact, we recorded a CTR nearly 200% higher than site average across the onsite traffic drivers and drove over 29% of the content audience from the FT main domain.
Withers were so impressed with the results that they immediately commissioned a second media campaign, focused on Asia.
''With our Defining Moments campaign we were looking for something that would strongly reinforce our position as the law firm for success. The Financial Times was absolutely the right media partner for this initiative, and the FT's sponsorship and content teams were a pleasure to work with. Creative, proactive and responsive, they made what has been a complex and multifaceted project much easier and, more importantly, have helped us achieve our objectives." - Nigel Sprunt, International Marketing Director, Withers