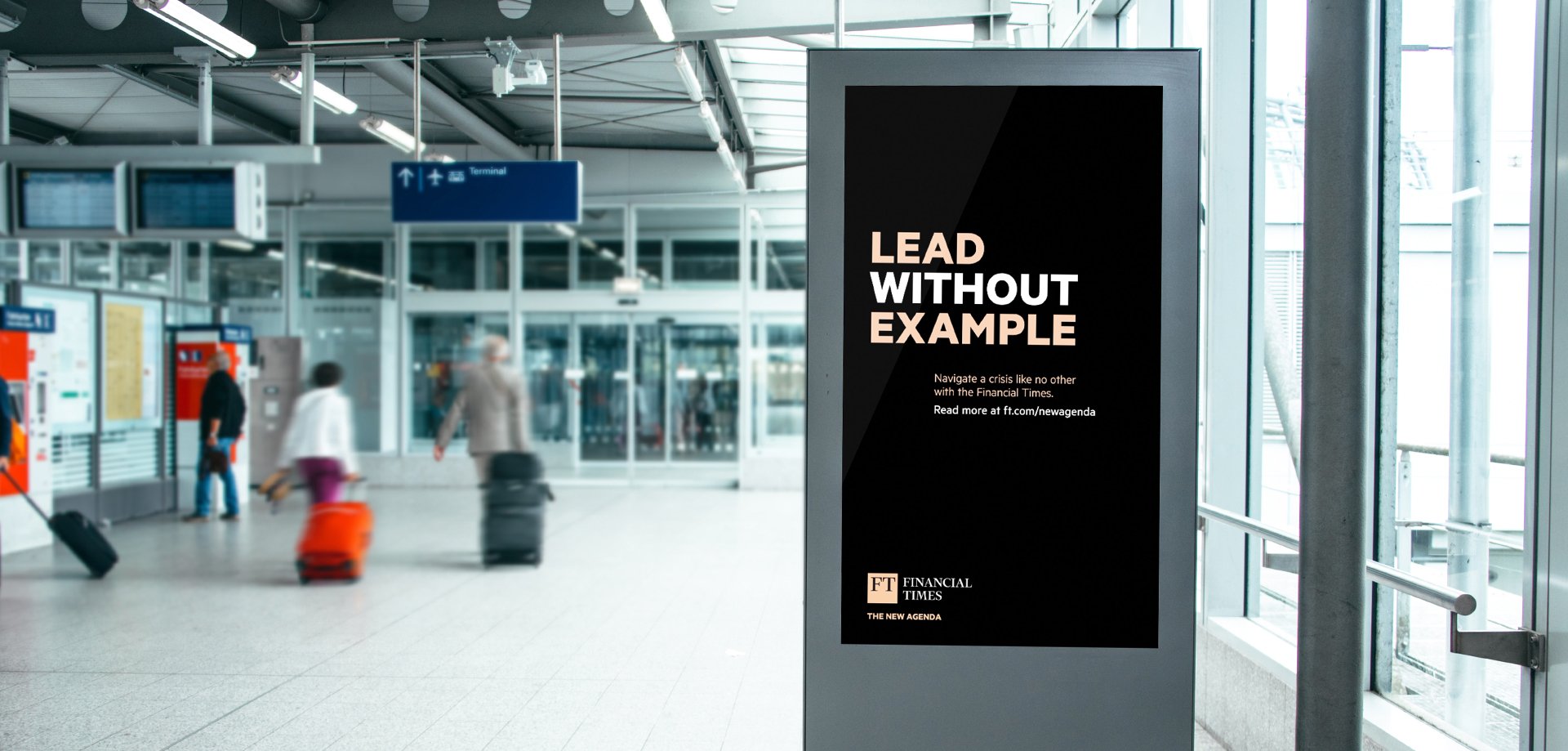 Announcements
New Financial Times brand campaign
The Financial Times calls on readers to step up and pave the way from crisis to recovery in the latest phase of its New Agenda brand campaign.
Launching with the line - Lead without example - the campaign challenges business leaders and policymakers to enter uncharted territory and create the conditions for a sustainable and responsible recovery in the aftermath of Covid-19. 
However, the FT acknowledges that leadership at this moment is difficult, an idea that is explored in a film that will play out on VOD formats and on social media. 
The campaign, developed in partnership with The Brooklyn Brothers, will therefore showcase the leadership resources that the FT provides alongside its agenda-setting journalism. These include its widely-cited coronavirus tracker; its new global recovery tracker; and its heavyweight Global Boardroom events.
The FT's CMO, Finola McDonnell, said: "The FT is a truly global business publication. Recovery from this unique global crisis requires a concerted, international response. It's both an opportunity for the FT and our responsibility to promote a new leadership agenda that can shape an imaginative recovery effort worldwide."
In addition to the planned marketing activity, a bespoke research project, delivered through the FT's thought-leadership arm Longitude, will gather the views of global C-Suite executives on how their corporate priorities may have changed during the lockdown. The results of the research will be published later in autumn and will help mould the future direction of the campaign. 
More from News & Insights