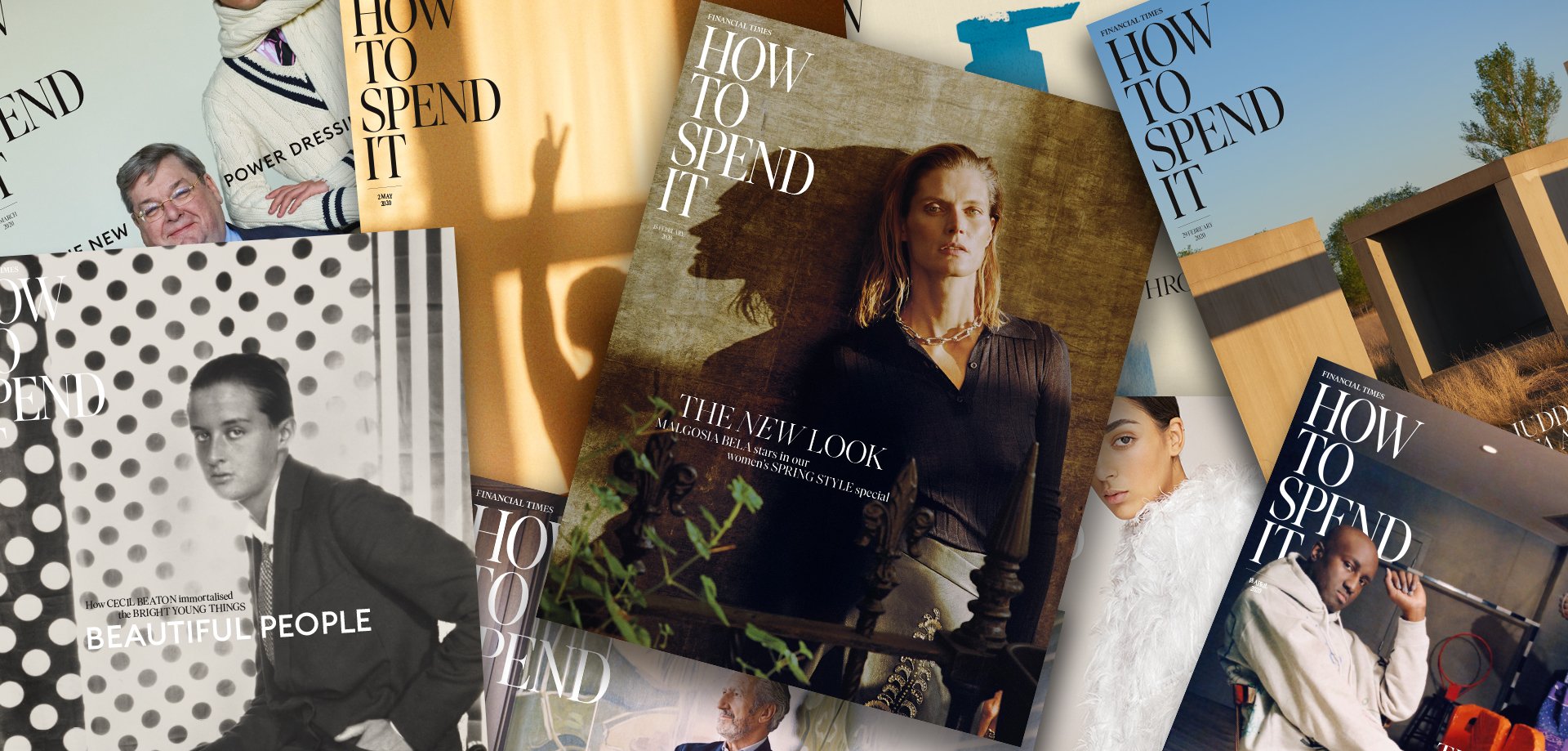 News
How To Spend It… the new look
On being made editor of How To Spend It six months ago, Jo Ellison described the feeling as akin to being handed a precious gem: a 25-year-old institution, distributed across three continents with a coveted and cherished readership.

At the same time, a new dialogue around how we spend it and the terms by which we define 'Spend' had begun at FT HQ. The world of luxury has evolved enormously since our launch in 1994 and we felt it important that the pages of the magazine reflect the many meanings and different lifestyles it attends.

February 15th saw the relaunch of How To Spend It, beginning with the Women's Spring Style Special. In this issue, Jo Ellison wrote her first Editor's Letter introducing herself and her new-look publication to the readers. Working closely with the newly appointed creative director Rasha Kahil and Isabelle Kountoure as fashion director, it brings to life Jo's modern and more inclusive vision for the magazine.

Under her editorship, How To Spend It looks to a fresher, broader and more expansive sense of the word spend - from what we buy, to how we spend our leisure time covering luxury, of course, but with a heightened focus on lifestyle, wellness, health and beauty.

The magazine itself has undergone an extensive redesign, with old favourites reinvigorated and new features introduced. A new Editor's Letter opens the magazine, asserting the personality and direction of each issue, and engaging readers in a more intimate relationship with content.

A new upfront section, The Fix, focuses on current news, trends, shopping and interviews. While regular favourites, The Aesthete, The Find (formerly Loose Change), Cult Shop and the shopping page (formerly Eclectibles) have been renamed and refreshed. A new feature, How I Spend it, sees leading literary voices lend their voice to private passions.

We welcome your thoughts and feedback on our new look title and look forward to working with you in this new chapter for How To Spend It.
More from News & Insights