Marketing objectives
Beverages giant Suntory is one of the world's leading consumer products companies, with $20.4 billion in annual sales (as of Dec. 2020). With the mission 'To create harmony with people and nature', it works towards a sustainable society and has committed to ambitious environmental goals.
Suntory has topped the Nikkei Business Publications EcoBrand Survey in Japan for three years running. However, its environmental activities are not well known globally. The company wanted to extend awareness of its environmental efforts beyond Japan, targeting global business leaders and decision makers.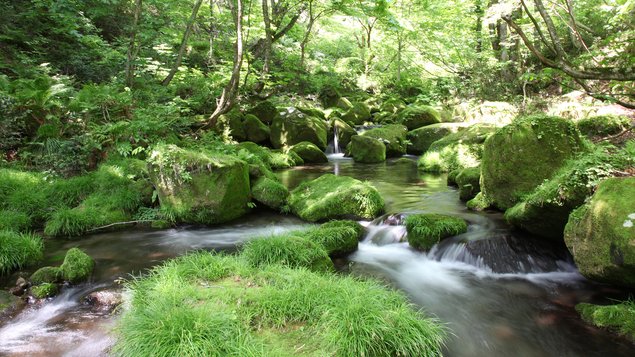 Our solution
The Financial Times and Nikkei proposed the ideal way to get Suntory's message to this target audience: a campaign based around the FT's highly successful Global Boardroom event. This was the first time the FT and Nikkei had collaborated on a comprehensive client project.
The FT Global Boardroom is an award-winning virtual conference, first created by FT Live within weeks of the first UK lockdown triggered by the pandemic. The event was an instant success: it attracted 110 high-calibre speakers like Bill Gates and Kristalina Georgieva, and an extraordinary 52,000 attendees from all over the world.
A second edition of the Global Boardroom was planned for November 2020. The FT & Nikkei team proposed a Silver partner sponsorship. To maximise Suntory's reach of their target audience, the team also devised a digital and print content campaign: 'Suntory's Partnerships for a Sustainable Society'.
The whole multimedia campaign was designed to showcase the company's sustainability efforts globally, engage FT readers and raise awareness of the Suntory brand.
Content
The campaign explored sustainable efforts to improve the world, focusing on plastic waste. It set out how Suntory will achieve its 2030 goal of switching to fully sustainable plastic bottles, and its 2050 goals of achieving net-zero greenhouse gas emissions and restoring more water than it uses.
At the Global Boardroom conference, Suntory's CEO joined the panel for the Moral Money Live session 'Building back better for a sustainable future'. He spoke about Suntory's efforts to build a more sustainable future and the importance of a circular economy in delivering on climate change goals.
To maximise Suntory's reach of its target audience, the FT created print and digital Partner Content for Suntory, while Nikkei ran a print advertorial for the Japanese market. A long-form article on the Partner Content hub included eye-catching film, photos and charts to engage our readers
Activation
The FT & Nikkei team activated the campaign with:
promoted content units
native ad units
social media promotion on Facebook & Dianomi
FT newspaper advertorial, with a circulation of 114,596*
Nikkei newspaper advertorial, with a circulation of 1,954,771**
FT Live promoted the Global Boardroom session on social media. Suntory cross-promoted this through their own social channels and Suntory's brand logo was shown to viewers between sessions.
Sources: *FT ABC Circulation January 2021, **Japan Audit Bureau of Circulations January 2021
Results
Suntory achieved extensive reach and strong engagement among their target audience of global business decision-makers.
Global Boardroom
The second edition of Global Boardroom was even more successful than the first, drawing over 62,000 delegates and again featuring the biggest names from policy, business and finance. The Suntory session was in the Top Four mostviewed on the main website, attracting an impressive 1,766 viewers.
Content campaign
The Partner Content campaign reached 6,775 people and gained 7,938 page views.
Of the FT readers, almost a quarter were C-suite executives
The average attention time was 45 seconds: a higher-than-average level that shows strong reader engagement
Traffic drivers on FT.com received over 910,000 impressions and 1,880 clicks
With over 9.67 million social impressions, Suntory was able to reach a large audience beyond FT.com
Midori Imagawa, Senior General Manager, Corporate Brand Strategy Department, Suntory Holdings said:
" This collaborative campaign with FT and Nikkei was an excellent solution for us to approach both global and domestic audiences with our brands and efforts on sustainability topics. As the global audience and domestic audience have different perceptions and interests, FT and Nikkei team greatly helped us by using their unique insights to tailor the content to attract both audiences.''